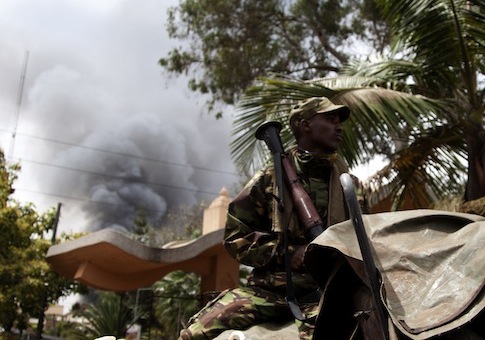 The al Qaeda-aligned terror group reportedly responsible for slaughtering dozens at a mall in Nairobi has many American members and could potentially carry out additional terrorist attacks on Western targets, according to a top terrorism analyst.
The Somalia-based al Shabaab terror group made
international headlines
over the weekend after its members reportedly seized a shopping mall in Nairobi, killing
at least 62
and holding many more hostage.
The relatively unknown group is comprised of many American and British militants, and has
claimed
that at least three of the Nairobi mall gunmen were American.
Due to the large number of Western recruits, al Shabaab has the ability to send these militants back home to carry out terrorist operations, according to analyst
Robin Simcox
, a research fellow at the Henry Jackson Society.
(Click link below to read more)
READ MORE
Sphere: Related Content