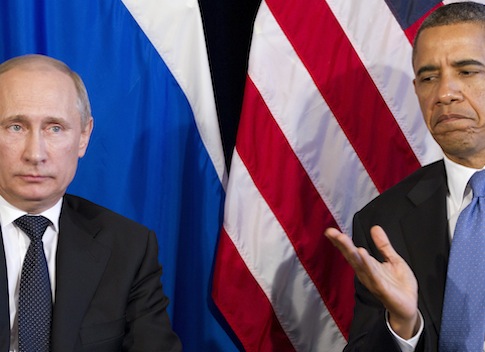 The director of a Russian government-run exchange program based in the United States is being investigated by the FBI for attempting to recruit Americans as intelligence assets for Russia.
Yury Zaytsev heads the Russian Center for Science and Culture, or Rossotrudnichestvo, a group that has paid for about 130 Americans to visit Russia in the past 12 years.
The FBI is investigating whether these trips were used to recruit spies, according to the
Washington Post
.
Law enforcement officials said that the FBI is investigating whether Zaytsev and his organization, Rossotrudnichestvo, have used trips to Russia to recruit Americans.
Rossotrudnichestvo paid for all the expenses for the Americans, including meals, travel, the visa fees, and lodging. Most of the trips had about 25 participants, who sometimes stayed in luxury hotels and met with Russian government officials.
Zaytsev did not go on the exchange trips himself, said one law enforcement official, but he created files on some of the participants, allegedly to cultivate them as future intelligence assets. Law enforcement officials would not comment on whether the FBI has discovered whether Zaytsev was successful in recruiting any assets.
As part of their probe, FBI special agents are trying to interview the Americans who participated in the program, including graduate students, business executives, political aides, and nonprofit workers. Rossotrudnichestvo also has cultural exchanges for young people in Europe, Africa, Latin America, and Asia.
Zaytsev, who is on a State Department list of foreign mission staff, has diplomatic immunity, according to an administration official. The U.S. could revoke his immunity, which would force him to return to Russia, a law enforcement official said.
(Click link below to read more)
READ MORE
Sphere: Related Content