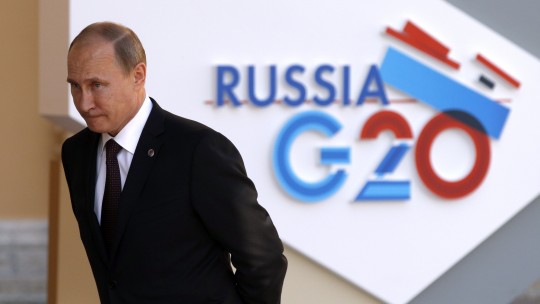 Russia's latest flight of a long-range intercontinental ballistic missile this month appears to be another circumvention of a 1987 nuclear missile accord, U.S. officials and private arms specialists said.
A test of what the Pentagon calls the SS-25 road-mobile Intercontinental Ballistic Missile (ICBM) took place Oct. 10 and traveled less than 2,000 miles, indicating it could be a missile banned by the 1987 Intermediate-Range Nuclear Forces (INF) Treaty.
Russia's military also failed to notify an international group set up in 2002 to prevent missile proliferation called the Hague Code of Conduct about the test.
The flight test two weeks ago was the fourth time in the past two years that Russia has carried out a missile launch that appears to violate or undermine the INF treaty, which bans nuclear missiles with ranges of between 500 kilometers and 5,500 kilometers.
The latest test prompted one U.S. official to question the administration's continued pursuit of arms agreements with Moscow.
"Why do they continue to pursue talks when Russia is violating treaties," the official said.
(Click link below to read more)
READ MORE
Sphere: Related Content