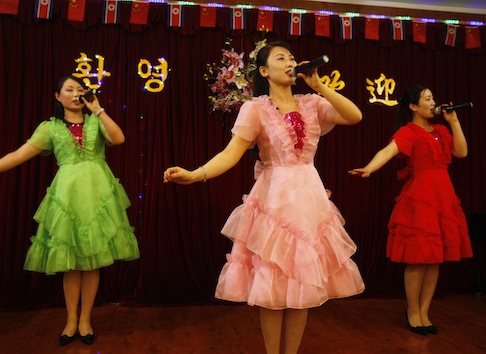 North Korea's global network of state-run restaurants, most in China, are dens of espionage and sites of operations involving tens of thousands of overseas North Koreans who send the regime in Pyongyang more than $100 million in hard currency annually, according to U.S. and western intelligence officials.
In Asia alone, the U.S. government has identified 60 restaurants ranging from Nepal to Cambodia to Dandong, China – located along the Yalu River separating China from North Korea.
Additionally, North Korea has dispatched up to 40,000 guest workers abroad. The workers are forced to live in slave-like conditions and provide a large portion of their funds to the communist government, said officials who discussed intelligence on the operations on condition of anonymity.
North Korea's restaurants have become important sources of currency. The restaurants make annual payments to Pyongyang of between $10,000 and $30,000, according to defectors from North Korea with direct knowledge.
From the 60 restaurants in Asia—including 44 in China, one each in Bangladesh, Burma, Malaysia, Nepal, Indonesia, and Laos, and five each in Cambodia and Vietnam—up to $1.8 million is remitted to Pyongyang.
(Click link below to read more)
READ MORE
Sphere: Related Content