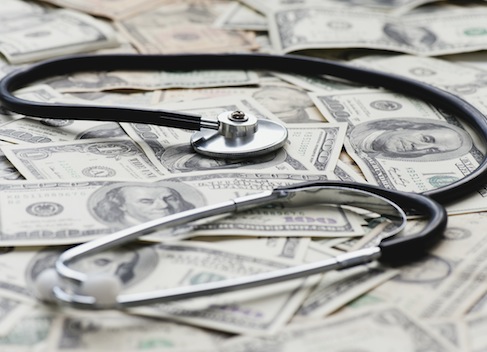 Andrew Herndon knew it was coming.
Herndon, a Charlotte, N.C. resident who has a health and life insurance license but works in sales, fully expected that his health insurance premiums would rise after the implementation of the Affordable Care Act (ACA). The only question was by how much.
He recently learned in a
letter
that monthly premiums for his individual market plan, which also covers his wife and two kids, will increase to $810 next year, a $547 or 280 percent increase from his current plan, after the ACA's health insurance exchanges begin offering coverage.
"I can't pay $800 a month for insurance," he said in an interview with the
Washington Free Beacon.
"Basically the government is making me choose between paying for my mortgage and buying food and paying for insurance," he said. "[My wife and I] are both in our 50's. We have two children. We're not going to have more children. We don't need maternity. We don't see the doctor that much. We don't use medication."
"There's no way we can pay that and live."
Herndon is not the only American facing higher premiums because of the ACA, commonly known as Obamacare. Premiums for plans in the exchanges will climb in 45 states compared to plans offered in the individual market before Obamacare's implementation, according to a
study
released Wednesday by the Heritage Foundation. States like Arizona, Arkansas, Georgia, Kansas, and Vermont will see triple-digit percentage increases.
(Click link below to read more)
READ MORE
Sphere: Related Content