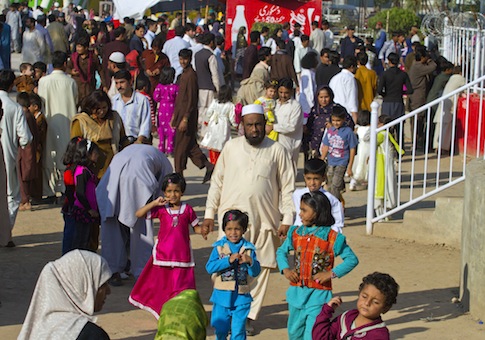 Though the government shutdown has reached its tenth day, the federal government has deemed the collection of grant proposals for the improvement of reproductive health of women in Pakistan "essential."
The U.S. Agency for International Development (USAID) created a
grant
on Thursday seeking applicants to administer "family planning" in the south Asian country through its Maternal and Child Health (MCH) program.
"The MCH Program's overall goal is to dramatically and sustainably improve health outcomes of women and children in target areas, and the MCH Program comprises five components: 1) Family Planning/Reproductive Health; 2) Maternal, Newborn and Child Health; 3) Health Communication; 4) Health Commodities; and 5) Health Systems Strengthening," the grant said.
The funding will provide "health communication" targeted at married women of reproductive age. The USAID is accepting applications through November and the project will ultimately cost $24.5 million.
The program will focus on changing "cultural norms" and "behavior change."
"The project will also play a lead role in generating demand for health products and services, utilizing innovative approaches drawn from commercial marketing and other behavior change-related disciplines," the grant said.
(Click link below to read more)
READ MORE
Sphere: Related Content