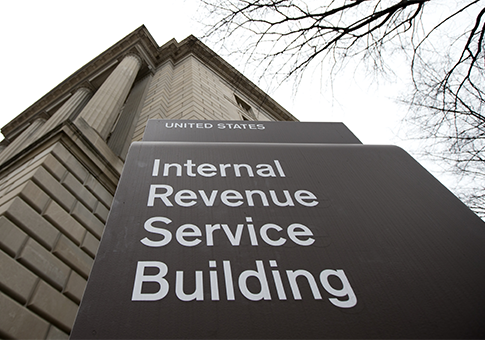 Report: Clearance holders with debt could be a security risk
More than 8,000 federal workers and contractors with security clearances owe $85 million in unpaid taxes to the IRS, according to the Government Accountability Office (GAO).
The GAO warned that individuals who have significant debt and access to classified documents pose potential security risks.
"About 8,400 individuals adjudicated as eligible for a security clearance from April 2006 to December 2011 owed approximately $85 million in unpaid federal taxes, as of June 2012," according to a
report
released Thursday.
The GAO examined individuals who have been approved for security clearances in the Department of Homeland Security (DHS), Department of Energy (DOE), and the State Department. Those in the intelligence community and the Defense Department have yet to be reviewed.
The security clearance process has been under scrutiny since the leaks by NSA contractor Edward Snowden, which have been
called
the "most serious" in U.S. intelligence history. Snowden's background check, carried out by US Investigations Services LLC, has been
faulted
for failing to interview enough character witnesses and not checking a past security violation.
The GAO now says indebted security clearance holders could make secrets in the executive branch vulnerable. At least one worker owes as much as $2 million to the IRS.
(Click link below to read more)
READ MORE
Sphere: Related Content