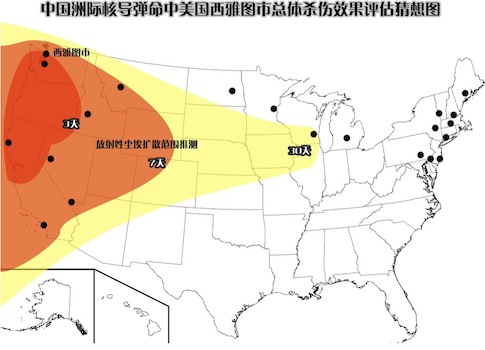 China's recent threat to use submarine-launched nuclear missiles to attack U.S. cities lacks credibility, the Navy's top admiral said on Saturday.
"For a submarine-launched ballistic missile to be effective it has to be accurate, and you have to be stealthy, and survivable and I'll leave it at that," Adm. Jonathan Greenert, chief of naval operations, said when asked about publication in China's state-run press last month of plans for killing between 5 million and 12 million Americans in a nuclear strikes.
Greenert said U.S. nuclear-armed missile submarines remain a powerful deterrent despite an aging U.S. nuclear arsenal and the urgent need to upgrade those forces in the face of sharp defense spending cuts.
"Our systems are tested frequently, and they meet all the specifications that we've established years and years ago," Greenert said.
The four-star admiral said building a new class of U.S. ballistic missile submarines to replace older Ohio-class strategic submarines remains a priority.
"As we look ahead, our sea-based strategic deterrent, the new SSBN-X the Ohio-replacement, the D-5 missile, its upgrade and the command and control are a very high, high priority in our budget in any scenario," Greenert said.
(Click link below to read more)
READ MORE
Sphere: Related Content