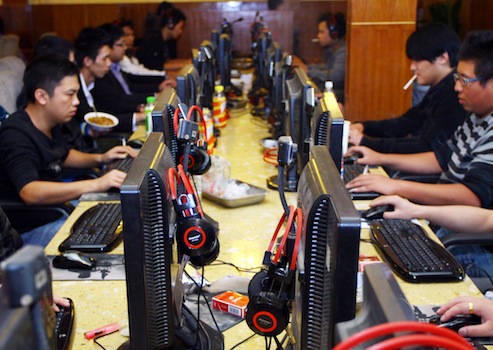 The recent exposure of a secret Chinese military cyber warfare unit has not led to a decrease in cyber espionage against U.S. government and private networks, according a draft congressional China commission report.
Instead, the Chinese military group temporarily limited its large-scale cyber espionage campaign and took steps to mask its activities, according to a forthcoming report by the U.S.-China Economic and Security Review Commission.
The report concludes that the Chinese government is engaged in a concerted campaign of cyber attacks led by a Shanghai-based unit.
China's cyber spying is designed to gain information for its military programs and civilian enterprises, and also for preparing the military to conduct attacks in a future conflict.
"The Chinese government is directing and executing a large-scale cyber espionage campaign against the United States, and to date has successfully targeted the networks of U.S. government and private organizations, including those of DoD, defense contractors, and private firms," the report said.
(Click link below to read more)
READ MORE
Sphere: Related Content