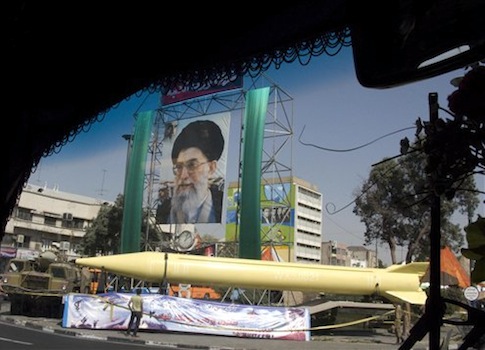 Experts say the interim agreement reached between Iran and world powers could increase the proliferation of nuclear weapons in the Middle East despite assurances to the contrary by the Obama administration.
The deal agreed to in Geneva on Sunday eases financial sanctions on Iran in return for partial suspensions of its uranium enrichment, but critics
say
the constraints will only increase the country's nuclear breakout time from about a month to two months and allow weapons research to continue.
U.S. allies in the region have come out in staunch opposition to the agreement. Israeli Prime Minister Benjamin Netanyahu
called
it "a historic mistake." Officials from Saudi Arabia
said
they "worry that Iran is not being sincere" and expressed concerns that the deal could permit Iran to "widen their influence in the region" and "become a bigger threat."
The trepidation among allies is a cause for concern in light of reports that Saudi Arabia could pursue its own nuclear program in response, William Martel, professor of international security studies at Tufts University's Fletcher School and an expert on nonproliferation, said in an interview.
"Is there anyone who has come out among close friends and allies and said, 'This is tremendous, where could we sign up?'" Martel said. "I'm not aware of any."
(Click link below to read more)
READ MORE
Sphere: Related Content