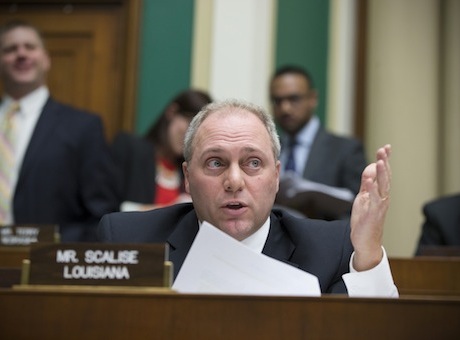 A Republican alternative to the Affordable Care Act (ACA) is gaining steam in the House but could still use some work before it becomes a truly viable replacement, experts say.
The Republican Study Committee's (RSC) "American Health Care Reform Act," introduced in September, currently has 108
cosponsors
. The RSC plan repeals the ACA, commonly known as Obamacare, and replaces it with a system of tax deductions to help Americans purchase health insurance and federal support for state high-risk pools to cover those with pre-existing conditions.
It also cobbles together a number of GOP reform
proposals
from over the years to lower costs, including allowing people to buy health insurance products across state lines, permitting small businesses to pool together for better rates, capping non-economic damages in medical liability lawsuits, and making Medicare claims and payment data publicly available.
Rep. Steve Scalise (R., La.), RSC chairman, said it is important for Republicans to put forward their own "comprehensive" health care plan, especially as problems with the rollout of Obamacare
persist
. He hopes to reach 117 cosponsors of the bill to signal that it enjoys a majority of House Republicans' support.
(Click link below to read more)
READ MORE
Sphere: Related Content