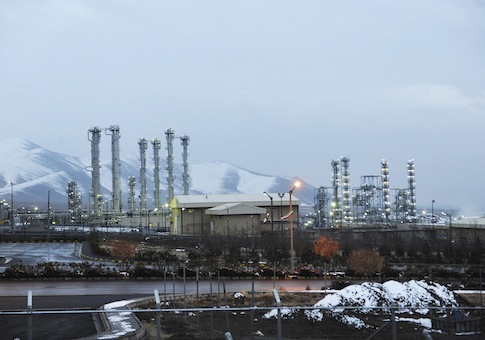 Russia will help Iran build a second nuclear power plant, according to Tehran's top nuclear official.
The head of Iran's atomic energy organization announced the deal on Wednesday as lawmakers on Capitol Hill fought back against a White House bid to stop them from passing new sanctions on Iran.
"We hope to see the construction of the country's second nuclear power station start" in March 2014 and be led "by the Russians," Ali Akbar Salehi, head of the Iranian Atomic Energy Organization, announced on Tuesday,
a
ccording
to state-run media reports.
Russia will head construction on the nuclear plant, which is one of just 34 potential new nuclear sites identified by Iran.
While Iran claims that the plants will be used to generate electricity, experts point out that they will also give the regime access to
plutonium
, which could be used to fuel a nuclear weapon.
Iran also has continued to enrich uranium, another nuclear powered fuel, while negotiations with Western nations drag on.
However, the White House continues to pressure lawmakers to hold off on passing a new round of sanctions,
arguing
that they would likely spark a war with Iran.
(Click link below to read more)
READ MORE
Sphere: Related Content