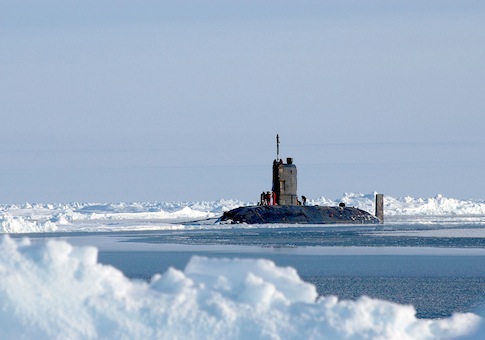 The Pentagon on Friday unveiled a new strategy to defend the Arctic region from security threats as Russia builds up cold-weather forces in the region and China prepares to claim resources.
Defense Secretary Chuck Hagel said during a speech in Canada that melting northern polar ice is opening new sea routes and that is increasing the risk of a future conflict and competition for energy resources,
The comments at an Arctic security conference come as Russia is preparing to deploy two Arctic brigades and bolstering military bases in the region.
China meanwhile also is seeking access to new oil and gas resources that are becoming more accessible in the polar region.
Hagel, in a speech to an international security forum, in Halifax, Nova Scotia, said "the Arctic region is peaceful, stable, and free of conflict."
"Our goal is to help assure it stays that way," he said. "Ultimately we envision a secure and stable Arctic where all nations' interests are safeguarded and where all nations work together; they work together to address problems and resolve differences."
Hagel outlined an eight-point plan for U.S. security objectives in the polar region.
(Click link below to read more)
READ MORE
Sphere: Related Content