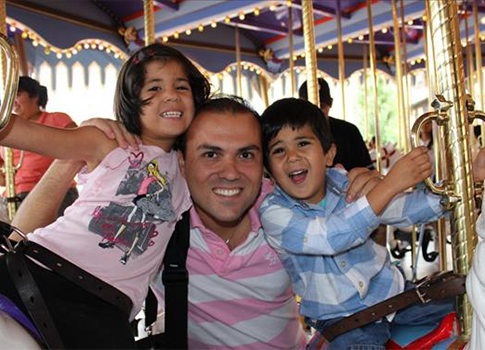 Iranian jailers have denied crucial medication to Pastor Saeed Abedini, the American citizen imprisoned there for his faith, according to the Idaho resident's family and legal team.
Abedini's father went to visit him at the prison he was recently moved to, taking personal belongings, blankets and medications prescribed by Abedini's doctor last July to treat internal bleeding he sustained while locked up in Tehran's infamous Evin prison.
But the elder Abedini was denied entry and told his son could not have access to any of the items, his attorneys said.
Last week, Abedni, 33, who has been held in Iran for more than a year for practicing Christianity, was transferred to Rajai Shahr Prison in Karaj, Iran, a prison known to house Iran's most violent criminals.
According to reports, Rajai Shahr Prison was built to accommodate 5,000 inmates, but at present houses about 22,000, which has led to severe overcrowding and inhumane conditions.
Human rights groups report that prisoners in Rajai Shahr do not have access to fresh air or adequate nutrition, and that disease is widespread, attorneys with the American Center for Law and Justice, which is representing the pastor's American family, said in a statement.
Abedini, an American citizen who lives in Boise, Idaho, with his wife and two children, has only served one year of the eight-year prison sentence he faces. His supporters say he has been beaten and tortured in the prison, and that he was only in Iran to try to start a secular orphanage.
(Click link below to read more)
READ MORE
Sphere: Related Content