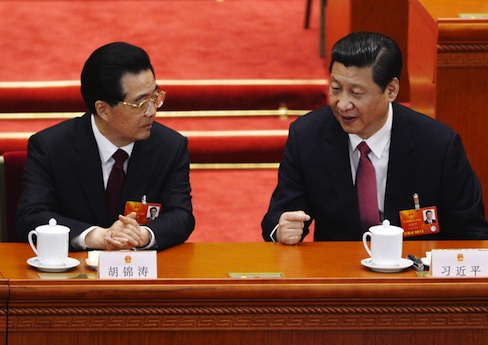 Pro-Market communists pitted against go-slow ideologues
U.S. intelligence agencies recently reported divisions emerging within the secretive Chinese communist leadership over economic reforms, as leaders appear split between those favoring more capitalist-oriented change and more ideological advocates backing tight government control over the economy.
The differences, although slight, are considered significant for the closed communist system.
The divisions were expected to be the main topic of discussion during the secret gathering of China's leaders in Beijing that began over the past weekend as part of a major Party conference.
Some 370 members of the Communist Party Central Committee are taking part in the major meeting called the Third Plenum with the announced theme of "deepening reform."
China's Global Times announced Monday that comprehensive economic reform decisions from the meeting would be announced Tuesday at the close of the plenum.
No details of the conference have been published in state media so far.
However, behind the scenes China's leaders were expected to fiercely debate the differing views. The outcome could determine the future course for China's state-controlled economy, which experts say is showing signs of slowing after decades of large-scale growth.
(Click link below to read more)
READ MORE
Sphere: Related Content