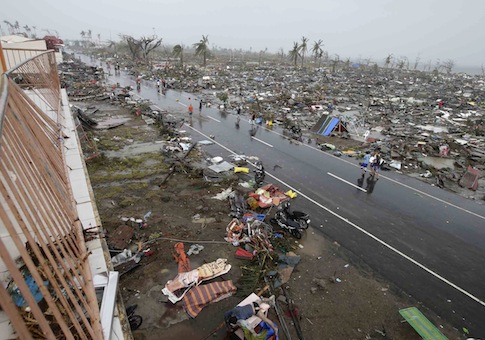 WASHINGTON (Reuters) – A team of about 90 U.S. Marines and sailors headed to the Philippines on Sunday, part of a first wave of promised U.S. military assistance for relief efforts after a devastating typhoon killed at least 10,000 people, U.S. officials said.
Defense Secretary Chuck Hagel this weekend ordered the U.S. military's Pacific Command to assist with search and rescue operations and provide air support in the wake of super typhoon Haiyan, one of the most powerful storms ever recorded.
The team of U.S. forces from the 3rd Marine Expeditionary Brigade left for the Philippines from a U.S. base in Okinawa, Japan, aboard two KC-130J Hercules transport aircraft, the Marines said in a statement.
(Click link below to read more)
READ MORE
Sphere: Related Content