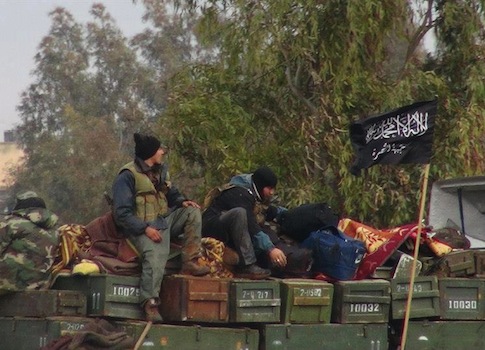 A Jordanian-based Islamist cleric urged jihadi terrorists last week not to emulate the late South African leader Nelson Mandela because he is an "infidel" and was given awards by major world powers.
The cleric, Eyad Qunaibi, is western-educated and regarded by U.S. officials as a prominent jihadist ideologue who supports the al Nusra Front, the main al Qaeda rebel group in Syria.
Qunaibi warned Muslims against viewing Mandela as a model, according to a partial translation of a 10-minute video posted to YouTube Saturday.
Qunaibi also criticized Arab news media for giving extensive coverage to Mandela, who died Nov. 5,
Mandela's opposition to racism and discrimination "should not be the reason to describe him by Muslims as an icon of freedom or to take him as a model for Muslims," Qunaibi said.
Qunaibi said Mandela is not a model for Muslims because he had received awards from "tyrants and killers" and "merchants of war," including Russia, the United States, India, Turkey, and Libya.
He said the Soviet Union gave Mandela the Lenin prize after Moscow had killed 1 million people in Afghanistan and was killing Muslims in Russia's Chechnya.
India's government also gave Mandela an award and Qunaibi criticized Delhi for killing Muslims in Kashmir, while he said Turkey awarded Mandela a prize after "seizing the freedom of Muslims in Turkey."
(Click link below to read more)
READ MORE
Sphere: Related Content