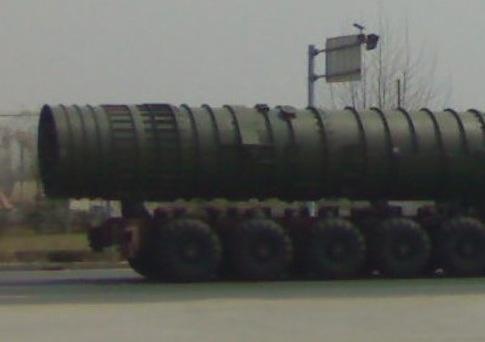 China's military conducted the second flight test of its newest long-range missile that is capable of hitting targets in the United States with a nuclear warhead, according to defense officials.
The flight test of the new Dong Feng-41, or DF-41, took place Friday from the Wuzhai missile launch center in Shanxi province to an impact range in western China, said officials familiar with details of the tests.
It was the second test of the new, road-mobile, long-range ICBM that U.S. intelligence agencies assess will be outfitted with up to 10 multiple, independently-targetable reentry vehicles, or MIRVs.
Prior to Friday's flight test, the
last DF-41 flight test
took place July 24, 2012.
Pentagon spokesmen did not return emails seeking comment on the missile test.
The most recent test indicates that China's long-range missile development is continuing, and the missile is raising new concerns about China's professed nuclear doctrine of not being the first to use nuclear weapons in a conflict.
(Click link below to read more)
READ MORE
Sphere: Related Content