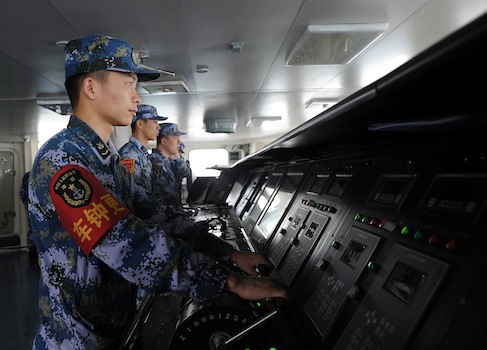 China's Defense Ministry on Wednesday made its first official comments confirming the naval confrontation between a U.S. warship and a Chinese naval vessel during a tense standoff in the South China Sea.
However, the ministry provided a different account of the incident than the Pentagon and Beijing offered conflicting assessments of the severity of the encounter.
Chinese military reports said the standoff would not alter plans for the People's Liberation Army (PLA) to take part next year in U.S. naval exercises in the Pacific.
China's official Xinhua News Agency said the U.S. Navy's
USS Cowpens
was guilty of a deliberate provocation during the Dec. 5 encounter. Xinhua said the U.S. warship ignored warnings and "broke into" naval exercises. The Cowpens "almost collided with a Chinese warship nearby" during the face off, the news agency said.
In a statement posted on the Defense Ministry website, the Chinese military said that the Chinese naval vessel was on a routine patrol when it "met" the Cowpens, a guided missile cruiser, in the South China Sea.
(Click link below to read more)
READ MORE
Sphere: Related Content