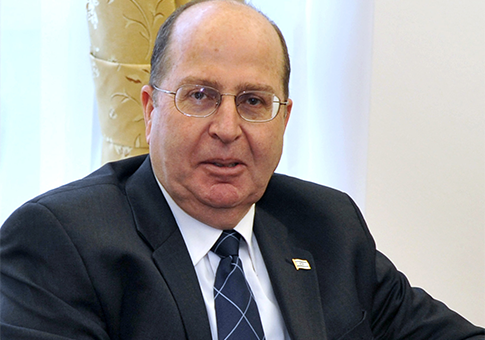 JERUSALEM – Israeli Defense Minister Moshe Yaalon said yesterday that Iran has built up a terror infrastructure in Central and South America from which to attack Jewish and Israeli targets in the region and as a base for attacking inside the United States.
"The Iranians use diplomatic mail in order to transport bombs and weapons," he said in a meeting with visiting Guatamalan President Otto Fernando Perez Molina, himself a former intelligence chief in his country. "We know that there are states in South America like Cuba, Venezuela, Nicaragua and Bolivia where the Iranians have terror bases, both in the embassies and among the local Shiite Muslim populations."
Yaalon pointed to the indictment of two Iranian nationals in Federal Court in New York two years ago for allegedly plotting to assassinate the Saudi ambassador to Washington and said the Iranians were using drug routes to smuggle weapons into the United States.
"They built this infrastructure," said Yaalon, "for the eventuality that they will have to act against Jews or Israeli interests. But it is important to them as an infrastructure that enables them to act within the United States."
Several congressmen last summer attacked a State Department report that concluded Iranian influence in the Western Hemisphere was "waning." Rep. Matt Salmon (R., Ariz.)
said
the department's report "lacked the depth and seriousness that this very important national security issue warrants."
(Click link below to read more)
READ MORE
Sphere: Related Content