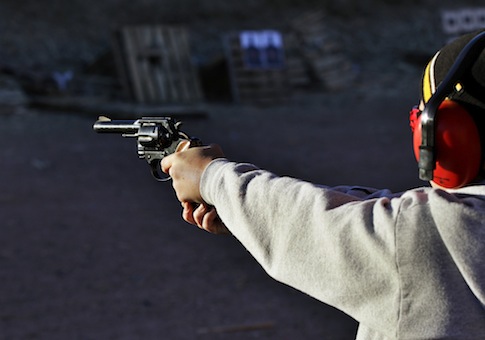 A National Rifle Association affiliate says Massachusetts is "abusing" law-abiding citizens by delaying the issuance of firearm licenses beyond the time frame outlined by state law.
The Gun Owners Action League (GOAL), which represents 16,000 members in Massachusetts and is the official state affiliate of the NRA,
reports
that many people applying for licenses have been experiencing long delays.
GOAL Executive Director Jim Wallace said the average time for obtaining a license is currently six months. That leaves many Massachusetts residents waiting much longer than the state law requires.
According to state
law
, an applicant will be notified within 40 days of either approval or denial of the license.
Chapter 140, Section 131 of Massachusetts' General Law states, "The licensing authority shall, within 40 days from the date of application, either approve the application and issue the license or deny the application and notify the applicant of the reason for such denial in writing; provided, however, that no such license shall be issued unless the colonel has certified, in writing, that the information available to him does not indicate that the possession of a firearm or large capacity firearm by the applicant would be in violation of state or federal law."
Wallace said GOAL now has close to 1,000 reports of long delays by residents.
GOAL
said
some have waited 119 days, three months, six months, and one person who applied in June is still waiting. Those who have reported delays to GOAL asked that their names be withheld for fear of reprisal from licensing authorities.
(Click link below to read more)
READ MORE
Sphere: Related Content