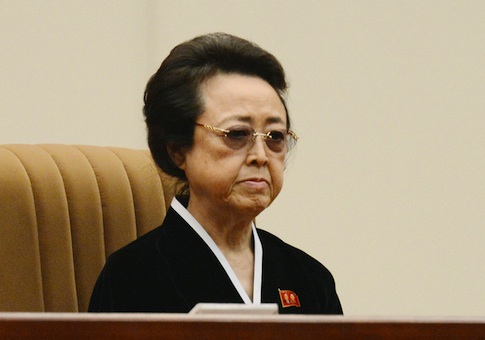 The wife of North Korea's executed No. 2 leader failed to appear with other leaders at an anniversary meeting on Tuesday in Pyongyang—a sign U.S. officials say indicates the once-powerful aunt of current leader Kim Jong Un was ousted as part of the political purge underway in the reclusive communist state.
U.S. officials who monitor North Korea's leadership said the failure of the aunt, Kim Kyong Hui, to appear at the second anniversary marking the death of the late leader Kim Jong Il is the first sign she was purged.
Kim, wife of Jang Song Thaek, was the only leader among 32 top North Korean officials who did not attend the anniversary service. The leadership lineup at the service was considered the bellwether of the new leadership lineup in the aftermath of Jang's purge.
U.S. military officials said intelligence agencies are closely monitoring North Korea for signs of instability and potential military mobilization by North Korean forces. South Korean military forces were placed on a higher alert status following Jang's execution.
A South Korean legislator involved in intelligence oversight said on Tuesday that North Korea appears to be preparing for another underground nuclear test and another long-range missile test.
(Click link below to read more)
READ MORE
Sphere: Related Content