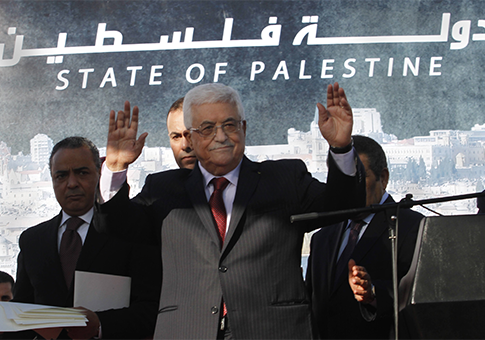 Secretary of State John Kerry's Middle East peace plan appeared to unravel late last week after Palestinian leader Mahmoud Abbas rejected "most" of the key details, according to regional experts and media reports.
Kerry landed in Israel on Thursday for another round of talks between Palestinian and Israeli leaders as he pushes them to accept the parameters of a U.S.-backed
security plan
and interim agreement.
However, Palestinian President Mahmoud Abbas reportedly rejected many key elements of the deal, claiming that it was too kind to Israel.
"This looks like a plan drafted by Israel," Abbas reportedly told Jordanian King Abdullah II,
according
to
Israel Hayom
.
"Before meeting with Kerry, Abbas told Jordanian King Abdullah II that he intends to reject most of the points suggested in the American proposal," a senior Palestinian official was
quoted
as telling the Israeli paper.
While U.S. officials hope to have the framework for final status agreement between the two sides by April, Abbas' refusal to bargain could delay the process.
(Click link below to read more)
READ MORE
Sphere: Related Content