The Transportation Security Administration (TSA) is looking exclusively for an "economically disadvantaged woman owned small business" when it awards its next $30 million contract for security training.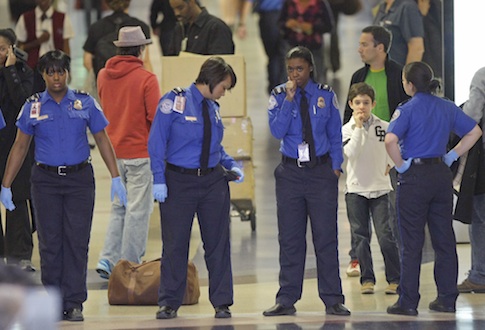 The agency announced a
solicitation
for a company to conduct training for its Inter-Modal Security and Training Exercise Program (I-Step) last week.
"The Department of Homeland Security, Transportation Security Administration (TSA) issues this request for proposals (RFP) to the economically disadvantaged woman owned small business (EDWOSB) industry to assist the TSA in meeting its responsibilities under the Aviation Transportation Security Act and other legislation," the solicitation said.
The notice states that the female-owned business chosen will deliver security training and work to "continuously improve the risk posture of the transportation systems serving the nation."
The contract will be worth
up to $30 million
, including $29.9 million to provide the program and $100,000 for travel expenses.
I-STEP
"provides exercise, training, and security planning tools and services to the transportation community."
The Small Business Administration
defines
an Economically Disadvantaged Women-Owned Small Business (EDWOSB) as a company that is "at least 51 percent directly and unconditionally owned and controlled by one or more women who are citizens (born or naturalized) of the United States and who are economically disadvantaged."
An economically disadvantaged woman is one who earns less than $350,000 a year, with a net worth not greater than $750,000.
(Click link below to read more)
READ MORE
Sphere: Related Content