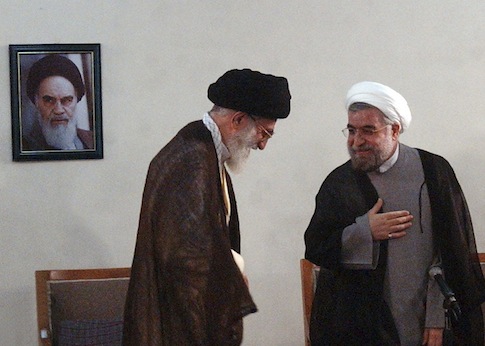 The White House is currently examining ways to enable Iran to have its own "domestic" uranium enrichment program, according to a senior Obama administration official.
As the details of a six month interim nuclear deal between Iran and Western nations are hashed out, the White House is exploring the practicality of permitting Iran to continue certain enrichment activities, an issue that Iranian officials have described as a "redline."
"Over the next six months, we will explore, in practical terms, whether and how Iran might end up with a limited, tightly constrained, and intensively monitored civilian nuclear program, including domestic enrichment," White House National Security Council (NSC) spokesman Caitlin Hayden told the
Washington Free Beacon
.
"Any such program," she said, "would be subject to strict and verifiable curbs on its capacity and stockpiles of enriched uranium for a significant number of years and tied to practical energy needs that will remain minimal for years to come."
The White House clarified its openness to a limited Iranian enrichment program just days after Iranian President Hassan Rouhani promised to "forge ahead" with the country's controversial nuclear program.
Rouhani stated over the weekend that Iran's contested enrichment program
would "
never stop
" despite the regime's promise to eventually halt most nuclear activities for a period of six months under an interim agreement inked two weeks ago in Geneva.
(Click link below to read more)
READ MORE
Sphere: Related Content