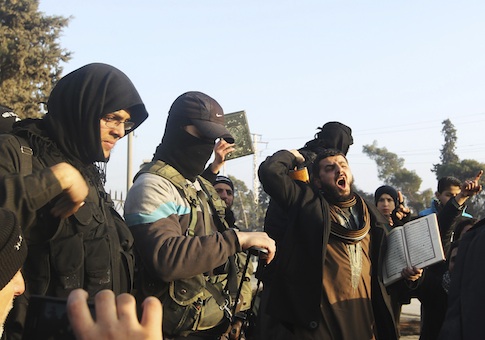 BEIRUT (Reuters) – Faced with recent setbacks in Iraq and Syria, al Qaeda is slowly but firmly gaining influence in Lebanon, helped by the country's increasing sectarian violence and the turmoil caused by Syria's civil war, sources close to the group say.
Lebanon, a small Mediterranean state with a fragile sectarian power sharing system, has seen the worst of the Syria's war spillover with car bombs in Beirut and Tripoli, gunfights in city streets and rocket fire in the Bekaa Valley.
The violence is exacerbated by Lebanon's own sectarian divisions and entrenching them. Shi'ite Hezbollah supports President Bashar al-Assad while his rebel opponents are backed by Sunni Muslims including Islamists and al Qaeda fighters.
In Syria, the al Qaeda-linked Islamic State of Iraq and the Levant (ISIL) holds territory in the north and east but has been on the defensive in recent weeks after coming under attack from rival rebel groups that resent its harsh rule.
The sources say it is now seeking to expand in Lebanon, particularly the northern city of Tripoli, plagued by violence and lawlessness since the start of Syria's uprising nearly three years ago.
(Click link below to read more)
READ MORE
Sphere: Related Content