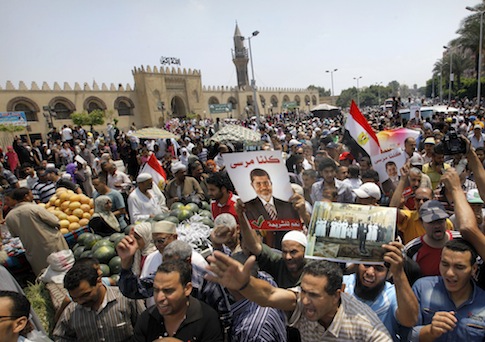 Freedom in the world has declined in recent years despite a sweeping wave of democratization in the last few decades, according to a new report.
Freedom House found in its annual "Freedom in the World" report that global freedom declined for the eighth consecutive year in 2013 after rising steadily in the 1980s and 90s. The pro-democracy group said 54 countries registered declines in political rights and civil liberties last year, while 40 made gains.
Freedom House has published the report for the last 41 years and bases its scores on the Universal Declaration of Human Rights. It ranked just 25 percent of the world's independent states as "free" in 1975, but that percentage increased to 45 percent in 2000 after a "third wave" of U.S.-supported democratization engulfed Latin America, Eastern Europe, and East Asia.
The recent decline in freedom represents a bit of a paradox when compared with slight improvements globally in political rights and the number of electoral democracies, the report notes.
Arch Puddington, vice president for research at Freedom House and author of the report, told the
Washington Free Beacon
that while scores for elections and political rights have improved in the last decade, civil liberties such as freedom of the press and association and the rule of law have declined.
He attributed the conflicting trends in freedom to the rise of leaders who practice "modern authoritarianism."
(Click link below to read more)
READ MORE
Sphere: Related Content