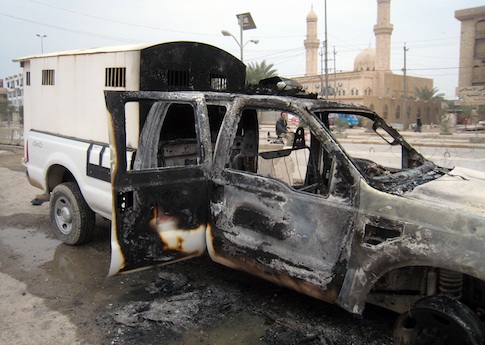 Witnesses attacked the premise that al Qaeda is no longer a prevalent threat to U.S. national security at a House Committee on Homeland Security hearing Wednesday.
The hearing followed a series of news reports contradicting the administrations
long-standing narrative
that al Qaeda is "on the run" and "on the path to defeat." Each witness pushed back on this notion and stressed the importance of a continued U.S. presence in the Middle East.
Former Sen. Joseph Lieberman (I., Conn.), Gen. Jack Keane, the former Vice Chief of Staff of the U.S. Army, Former Rep. Jane Harman (D-Calif.), and Seth Jones, the associate director of the International Security and Defense Policy Center all joined Lieberman at the hearing, "A False Narrative Endangers the Homeland."
Lieberman warned that political promises shouldn't be allowed to endanger the nation's security.
"[When] President Obama ran for office in 2008 and again in 2012, one of the basic things he said he would change … was that he was going to get us out of the wars we were in and not get us in the regional wars around the world," said Lieberman.
"Sometimes the world doesn't cooperate with a presidential narrative, and I think that's where we are … in Iraq, Afghanistan, Syria, Libya, where if you don't do something more than we're doing now, they're going to tip over."
Others criticized the decision of the Obama administration to "pivot" toward threats emanating from Asia.
"I know intellectually we like to talk about pivoting to the East because of the emergence of China. … We can't be serious about that," said Keane.
"The fact of the matter is we have huge problems in the Middle East that threaten the United States. … In Libya and Syria they just want us to help them. They don't want our troops. And in Iraq, where we did help them, we walked away and look at the mess we have as a result. That should inform us how dangerous this situation is and how important an American commitment is to stay engaged, and we have to do that in order to protect the American people."
(Click link below to read more)
READ MORE
Sphere: Related Content