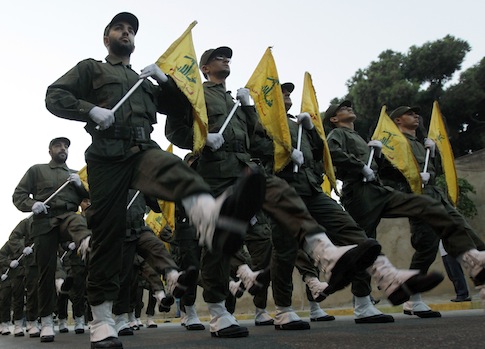 Iran has been granted absolute control over more than $4 billion that will be unfrozen and returned to Tehran under the recently enacted nuclear accord, causing concern that the cash will be used to fund terrorism.
The billions in cash come with no strings attached, meaning that Iran has complete authority over how the funds are spent—and the U.S. government cannot ensure that it will not go toward terrorism.
The White House did not mandate oversight of the funds under the nuclear deal, leading to concerns that one of the world's top terrorism sponsors will give a cash infusion to radicals across the Middle East.
"Once the money is transferred to Iran we have no ability to determine how that money is allocated," said Jonathan Schanzer, a former terrorism finance analyst at the Treasury Department, which is tasked with enforcing sanctions on Iran.
The U.S. State Department has
designated
Iran as the world's "most active state sponsor of terrorism."
"There is no guarantee this cash is going into some fund that will help Iran's purported moderates," Schanzer said. "This is going into the account of the Islamic Republic, which can be dispersed to a wide range of different actors, many of whom are bad."
Iran's elite Revolutionary Guard Corps (IRGC), for instance, has been known to wage clandestine
terror operations
across the globe and train radical forces.
(Click link below to read more)
READ MORE
Sphere: Related Content