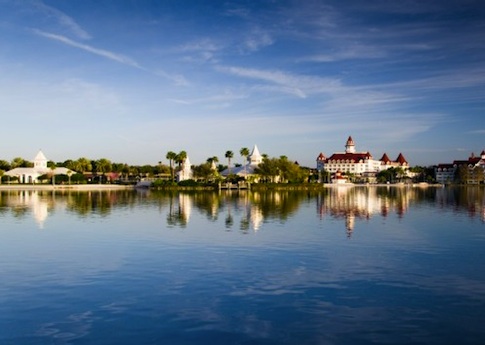 Union bigwigs representing some of the nation's lowest paid workers are holding their annual board meeting at one of Florida's ritziest resorts just months after increasing membership dues.
The United Food and Commercial Workers union, which represents 1.4 million workers, is holding its annual board meeting at Disney's Grand Floridian Resort, where "
Victorian elegance meets modern sophistication
."
Two-hundred-fifty union officials are attending the 11-day conference ending Jan. 25, although not all are staying at the Grand Floridian. Resort rooms start at
$488 per night before taxes
and can exceed
$2,000
if officials opt for a two Bedroom Club Level suite.
When UFCW officials are not meeting to discuss the union's progress in its
battle against Walmart
, they
can
"relax in the sumptuous lobby as the live orchestra plays ragtime, jazz and popular Disney tunes. Bask on the white-sand beach, indulge in a luxurious massage and watch the fireworks light up the sky over Cinderella Castle."
A union spokeswoman confirmed that union leadership had been in Florida "all this week" for the meeting, but declined to elaborate how many people are attending the retreat, nor would she confirm that they were staying at the Grand Floridian.
A receptionist at the hotel confirmed that union President Joseph T. Hansen was staying at the resort.
Washington Free Beacon
phone calls to Hansen's hotel room went unanswered.
The meeting comes just months after UFCW leadership decided to raise dues payments at its 2013 convention.
(Click link below to read more)
READ MORE
Sphere: Related Content