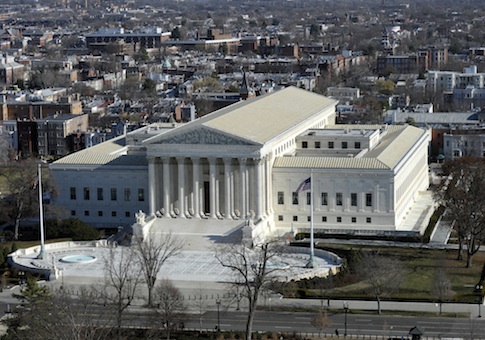 A 55-year-old woman who earns less than minimum wage caring for her disabled son could unravel decades of labor law and strike a blow against one of the most powerful political lobbies in the nation.
Pamela Harris is fighting an Illinois law crafted by imprisoned former Gov. Rod Blagojevich (D.) and enforced by his successor Pat Quinn (D.) that forces her and other home healthcare workers to pay union dues. Her case,
Harris v. Quinn
, begins oral arguments at the Supreme Court on Tuesday morning
"I don't want to be the face and name associated with anti-union campaign, but this is at its heart a mother doing what she thinks is right for her son," she told the
Washington Free Beacon
. "I don't see this as a union issue, but the current administration in Illinois has an unhealthy relationship with public sector unions. We got swept up in that."
Her son Josh, 25, has a rare muscular genetic disease called Rubinstein-Taybi Syndrome that has left him intellectually disabled, non-communicative, and unable to control his body. She bathes him, brushes his teeth, pops his dislocated limbs back into place, and takes him to meetings with doctors, specialists, and therapists.
He communicates to Mrs. Harris, his full-time caregiver, through an iPad app, but the majority of the work is done by a mother's intuition.
(Click link below to read more)
READ MORE
Sphere: Related Content