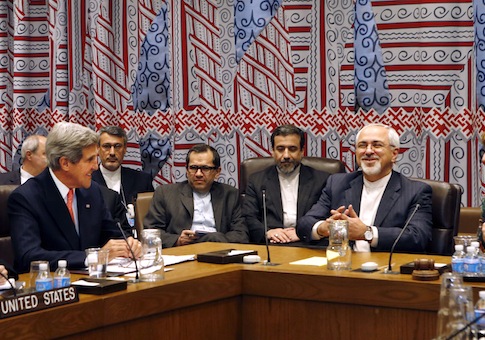 In
Dancing with the Devil
, Michael Rubin of the American Enterprise Institute details the failures of diplomacy with rogue regimes that have weakened global peace prospects and strengthened America's enemies.
What is a rogue regime? These are governments that do not follow the norms of global diplomacy, seek nuclear proliferation, sponsor terrorism, and pose a threat to America and her allies. Rubin's book is a historical study of U.S. diplomatic engagement of Iran, North Korea, Libya, the Taliban, Pakistan, Iraq, and terrorist groups such as the PLO, Hamas, and Hezbollah. Engagement failed in each case.
Every administration enters office promising a fresh dialogue with our global competitors. Just as the news cycle has a limited memory for the past, so too do new presidents, who believe their team will finally solve a given problem. However, whether a president outwardly projects strength or a willingness to talk to America's enemies, history shows that anything short of sanctions and a military threat has failed to achieve America's desired outcomes, Rubin says.
The most glaring mistake: The State Department accepts form over function. Talks become more important than signed agreements. Maintaining dialogue with rogue regimes is regarded as a victory on its own.
A commonly held belief is that talks bog down an enemy in minutiae. However, evidence shows that rogue states use endless peace talks as opportunities to pursue secret agendas while maintaining the illusion of playing nice.
Think of North Korea. Through its history it has repeatedly shaken hands with the West and portrayed itself as willing to talk. Hearing the Hermit Kingdom's words as portents of change, America mollifies the regime, such as when we withdrew our nuclear arsenal from the peninsula in 1992. But none of this stops North Korean nuclear ambitions or missile development or weapons proliferation or belligerence.
(Click link below to read more)
READ MORE
Sphere: Related Content