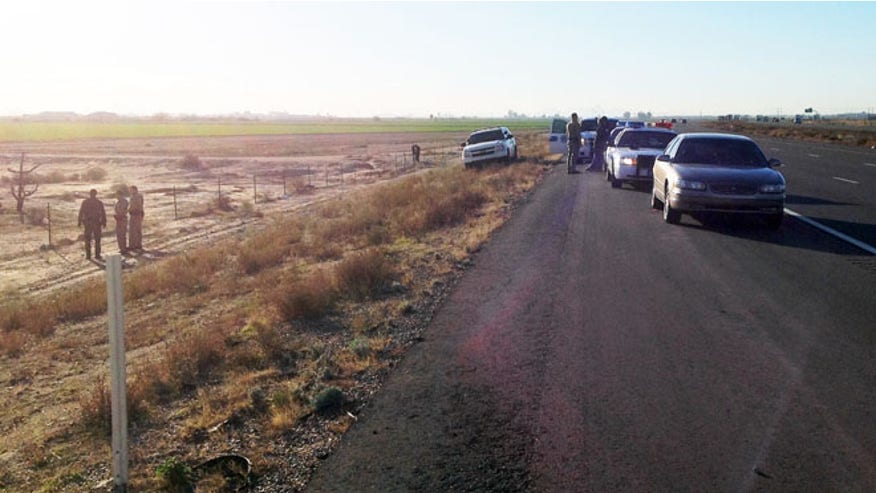 The Obama administration's alleged practice of transporting smuggled children to their illegal immigrant parents in the U.S. has caught the attention of Congress, with a Republican senator likening the practice to the "disastrous" Operation Fast and Furious.
In a letter obtained by FoxNews.com, Sen. David Vitter, R-La., asked newly confirmed Homeland Security Secretary Jeh Johnson a string of questions about the apparent policy. The practice came to light last month after a federal judge in Texas claimed immigration agents were intercepting human smugglers transporting children at the U.S.-Mexico border -- and then delivering those children to illegal immigrant parents in the U.S.
"I am shocked to learn that the federal government is a participant in an international human smuggling conspiracy," Vitter wrote. "I cannot imagine a case in which such a policy would be in accordance with the established mission of the Department, particularly since this encourages additional smuggling and the sometimes extreme abuse of the smuggled children involved."
In a court order last month, U.S. District Judge Andrew S. Hanen voiced concern about the unintended consequences of such a practice. Vitter echoed those concerns in his letter.
Further, the senator raised the specter of Operation Fast and Furious, where federal agents allowed guns to be illegally trafficked, only to watch those guns show up at numerous crime scenes – including that of the murder of a U.S. border agent.
"I am particularly surprised that a federal agency would assist an international criminal conspiracy after the disastrous Operation Fast & Furious directly resulted in the heinous murder of CBP Agent Brian Terry in December 2010," Vitter wrote.
Like Hanen, he noted that those being smuggled across the border face abuse and dangerous conditions, and said "easing the ability of immigrants to illegally enter and remain in the United States only encourages greater numbers of illegal border crossings."
He asked how long the practice has been in place, how many times this has happened, and what statute authorizes it.
The situation is likely more complicated and involves more agencies than the judge's order made it sound. While Hanen focused on the Department of Homeland Security, officials say minors are typically handed over to the Office of Refugee Resettlement, within the Department of Health and Human Services.
Thousands of illegal immigrant children and teens are caught trying to enter the United States, and often sent to federally-run care centers while their status is determined.
The question is whether the Obama administration is engaging in a risky practice by delivering some children to their parents. Critics argue that the practice would only encourage more parents to have their children smuggled over the border, through operations often connected to the drug cartels.
Administration officials defended their actions last month.
(Click link below to read more)
READ MORE
Sphere: Related Content