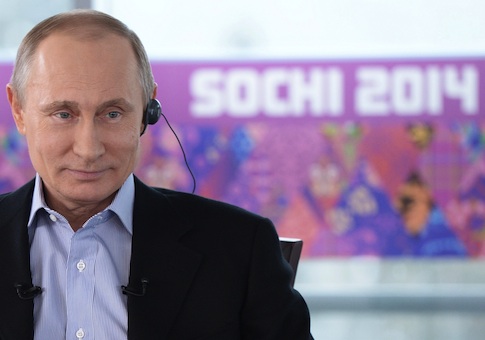 The increased capabilities and jihadist ambitions of terrorist groups near Russia has significantly heightened the threat of attacks at the Winter Olympics in Sochi, experts say.
The international community is already on high alert for potential attacks at the games after a series of bombings in recent months in Volgograd
killed
at least 34. Two men with explosive belts, who identified themselves as Islamist militants from Russia's northern Caucasus region, claimed responsibility for the attacks in a video and said they had a "present" for Russian leaders and tourists who attend the games.
The Olympics run from Feb. 6-23 in the subtropical port city of Sochi located on the Black Sea, which is about 25 miles north of Russia's border with Georgia and the North Caucasus.
Juan Zarate, senior counterterrorism adviser for the Center for Strategic and International Studies (CSIS), said at a press briefing on Tuesday that Russian President Vladimir Putin made a "brazen move" placing the Olympics so close to the Caucasus—the hotbed of Islamist discontent with Russia.
CSIS senior fellow Andrew Kuchins called the event a "real showdown" between the Islamist militants and Putin, who wants to parlay the games into international legitimacy and show the world the "new Russia."
(Click link below to read more)
READ MORE
Sphere: Related Content