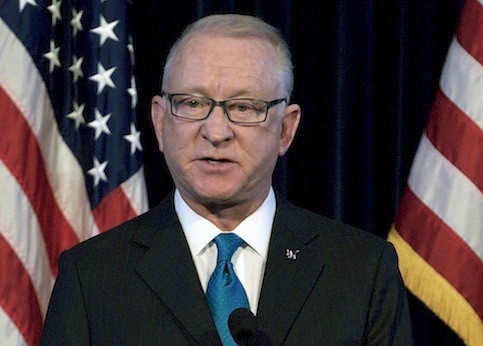 Rep. Buck McKeon (R., Calif.) blasted President Barack Obama on Monday for not acknowledging the victories U.S. forces have achieved in Afghanistan and explaining America's moral responsibility in the war.
McKeon
, the chairman of the House Armed Services Committee who will retire at the end of this year,
said
he was delivering the speech President Obama "won't give" at the National Press Club. He criticized the president for not speaking out about Afghanistan more and instead touting the full withdrawal of U.S. troops from Iraq.
He noted
findings
from a
Washington Post-
ABC News poll in December that two-thirds of Americans now think the Afghanistan war has not been worth fighting.
"Does the White House really think they can pretend a war isn't happening?" he asked.
"Counter insurgencies have two fronts—that one out there and the one right here," he added. "The troops have held their line out there. The president has not held the line here."
McKeon pointed to
vast improvements
in the health and education of the Afghan people since U.S. involvement, including millions more children enrolled in school. Women especially fear another takeover by the Taliban that would threaten their educational opportunities and safety, he said.
(Click link below to read more)
READ MORE
Sphere: Related Content