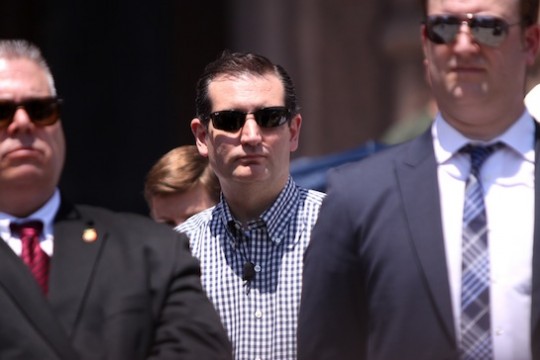 Liberals don't
like
Ted Cruz, but they're rooting for him, because they feel he's going to destroy the Republican Party. What they ought to be feeling is this: profound embarrassment.
Ever since his
unexpected primary win
over an establishment-backed lieutenant governor in 2012, Cruz has been a
source of great frustration
to the Republican establishment. The conservative base is crazy about him for this very reason. It's why the junior Senator from Texas has become the
most influential politician
in Washington.
Meanwhile, what does the liberal base have to show for itself? Who is the liberal Ted Cruz? Most people seem to think Elizabeth Warren, the freshman Senator from Massachusetts, is the closet thing to Cruz's left-wing counterpart. But when is the last time Warren was in the news? When is the last time you even heard her name? When is the last time she had a best-selling
coloring book
?
This is not say that publicity is the best measure of political success. But given the fact that, as Michael Tomasky
writes
in the latest issue of the
New York Review of Books
, Warren is supposed to be spearheading a "new populism" that's going to revive the left and pull the Democratic Party in a more liberal direction, it's curious how marginal she seems to have become.
(Click link below to read more)
READ MORE
Sphere: Related Content