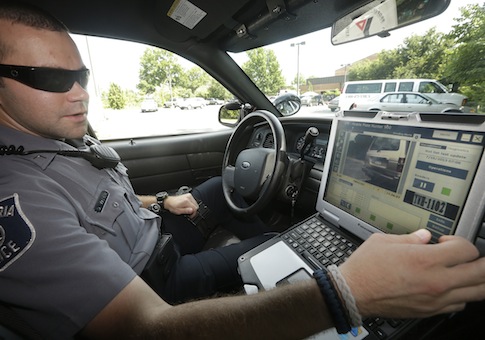 The Department of Homeland Security (DHS) is seeking to build a national license plate reader database, according to a recent
job posting
for government contractors.
The posting, first
reported
by
Ars Technica
, seeks a contractor to build a national license plate recognition database for DHS and Immigrations and Customs Enforcement (ICE) agents.
Automated license plate recognition (ALPR) technology uses cameras to identify cars, alert police departments if they match a license plate on a "hot list," and track their movements.
"In support of its public safety focus, ICE, consistent with other law enforcement agency practice, is exploring the ability to obtain access to a National License Plate Recognition database—allowing officers and agents to identify subjects of ongoing criminal investigations," Gillian Christensen, a DHS spokesperson, told
Ars Technica.
"The database could only be accessed in conjunction with ongoing criminal investigations."
(Click link below to read more)
READ MORE
Sphere: Related Content