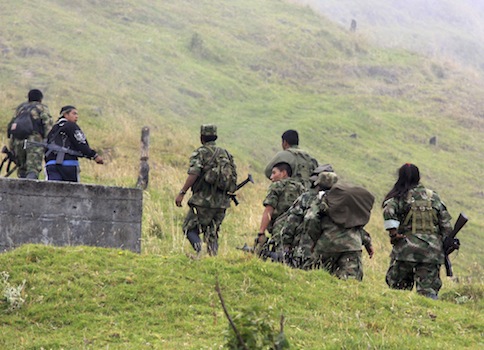 Iran and its terrorist proxy groups' influence in Latin America remains a troubling security threat to the region and world, experts said at a congressional hearing on Tuesday.
Hezbollah, a Shiite terrorist group based in Lebanon and sponsored by Iran, has established illicit networks in Latin America in the last few decades to provide millions annually for its global operations, experts on the region
told
the House Foreign Affairs Subcommittee on Terrorism, Nonproliferation, and Trade.
Those networks involve money laundering, counterfeiting, piracy, and drug trafficking in cooperation with local criminal groups like the Revolutionary Armed Forces of Colombia (FARC).
Celina Realuyo, assistant professor of national security affairs at the National Defense University, said the "convergence" of terror and crime networks in Latin America presents a significant threat to regional and global security.
"These types of illicit actors, terror providers, and criminals, a lot of them are offering and brokering services but may not espouse the ideological fervor that other groups have," she said. "But they're offering a lot of special services—a terror pipeline—where you see this very unholy alliance between terror groups and criminal groups who have a win-win."
(Click link below to read more)
READ MORE
Sphere: Related Content