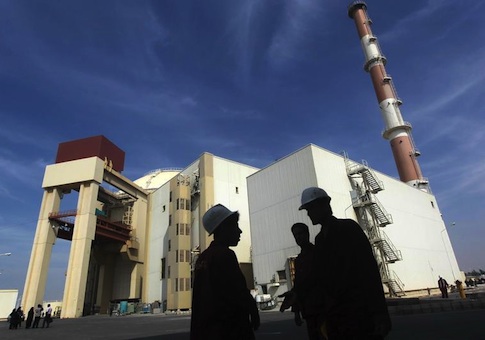 One of Iran's top former nuclear negotiators promised that Iran "will never" dismantle its nuclear enrichment program, and that Tehran's current promises to curb these activates are only temporary.
"Dismantling will never occur on Iranian enrichment program," Hossein Mousavian, Iran's former ambassador to Germany and onetime top nuclear negotiator, told the Iranian press over the weekend.
Mousavian's remarks have bolstered the fears of those who believe that Tehran is just buying time to advance its nuclear program, and came just days before the U.S. Treasury Department transferred $550 million directly to Iran as required under the recently signed interim nuclear agreement.
Mousavian, who currently lives in the United States where he is a
research scholar
at Princeton University,
told
the Iranian Students News Agency (ISNA), that Iran would not accept any long-term limitations on its nuclear activities under a final accord.
"If we accept limitations in the final deal to build trust on enrichment, (the limitations) should be only for the trust-building era and not forever," Mousavian, who served as Iran's spokesman during nuclear negotiations with the European Union, was quoted as saying. "We also define Iran's practical needs for our nuclear program and activities and not for major powers. This issue should be always seriously focuses in final talks."
Iranian leaders have asserted many times in recent weeks that the country would not dismantle any of its nuclear infrastructure, including the centrifuges used to enrich uranium, the key component in a nuclear weapon.
(Click link below to read more)
READ MORE
Sphere: Related Content