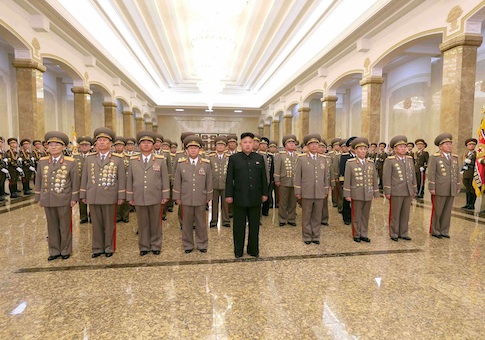 North Korean security chiefs and possibly even Supreme Leader Kim Jong-un himself should face international justice for ordering systematic torture, starvation and killings comparable to Nazi-era atrocities, U.N. investigators said on Monday.
The investigators told Kim in a letter they were advising the United Nations to refer North Korea to the International Criminal Court (ICC), to make sure any culprits "including possibly yourself" were held accountable.
The unprecedented public rebuke and warning to a head of state by a U.N. inquiry is likely to further antagonize Kim and complicate efforts to persuade him to rein in his isolated country's nuclear weapons program and belligerent confrontations with South Korea and the West.
North Korea "categorically and totally" rejected the accusations set out in a 372-page report, saying they were based on material faked by hostile forces backed by the United States, the European Union and Japan.
Michael Kirby, chairman of the U.N. Commission of Inquiry, said he expected his group's findings to "galvanize action on the part of the international community".
"These are not the occasional wrongs that can be done by officials everywhere in the world, they are wrongs against humanity, they are wrongs that shock the consciousness of humanity," Kirby, a former chief justice of Australia, told journalists.
Referral to the Hague-based International Criminal Court is seen as unlikely given China's probable veto of any such move in the U.N. Security Council, diplomats told Reuters.
(Click link below to read more)
READ MORE
Sphere: Related Content