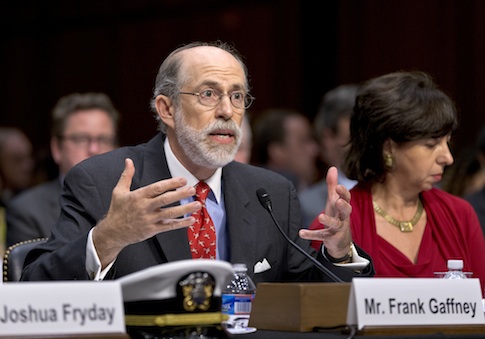 Islamists linked to the Muslim Brotherhood are seeking to influence the U.S. conservative movement as part of non-violent jihad against the United States, according to a group of retired national security leaders.
The 10 former officials—including a retired attorney general, former CIA director, a retired general and an admiral, and a former counterterrorism prosecutor—challenged an assessment made several years ago of the political outreach activities by anti-tax activist Grover Norquist and Suhail Khan, a former George W. Bush administration official, and their purported links to Islamist subversive groups.
The 2011 assessment in question was conducted for the American Conservative Union (ACU) by Cleta Mitchell, a lawyer and ACU board member who concluded there was no factual basis for charges linking the two activists to Islamists.
In a cover letter accompanying a 45-page dossier made public Tuesday, the former officials supported charges made by Frank Gaffney, a former Reagan administration defense official, who has said both activists are tied to and have engaged in activities "in support of Islamists inside the United States, including the Muslim Brotherhood, its operatives, front groups, and agendas."
The letter and "
statement of facts
" were produced in response to Mitchell's review for the ACU that stated she found "no factual basis" to Gaffney's charges. The rebuttal letter and dossier also was sent to ACU Chairman Alberto R. Cardenas.
(Click link below to read more)
READ MORE
Sphere: Related Content