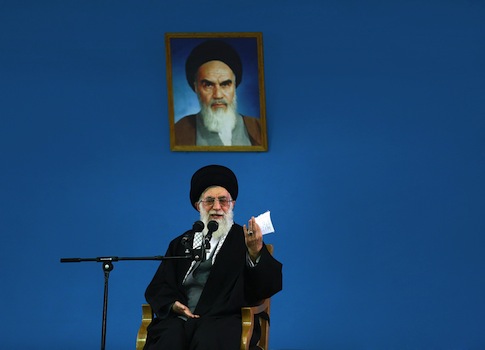 A new measure to level harsh sanctions on Iran reappeared in the Senate on Tuesday when Republicans proposed an amendment to a new bill aimed at replacing retirement benefits for veterans.
Bipartisan efforts to pass new sanctions in the Senate effectively died last month after the White House and its allies launched a full court press to kill the bill, which had garnered the backing of 59 senators.
However, the sanctions bill came back into play on Tuesday when Sens. Mitch McConnell (R., Ky.) and Richard Burr (R., N.C.) revealed a new plan to restore federal benefits to veterans whose benefits had been cut in December.
The Burr plan is being offered as an alternative to a similar
Democratic bill
aimed at restoring and expanding veterans' benefits. Republicans have balked at the bill due to Senate Majority Leader Harry Reid's (D., Nev.) efforts to stymie debate and stop the GOP from offering amendments.
The language in the Burr amendment is essentially the same as the bill originally proposed by Sens. Robert Menendez (D., N.J.) and Mark Kirk (R., Ill.), according to a copy obtained by the
Washington Free Beacon
.
(Click link below to read more)
READ MORE
Sphere: Related Content