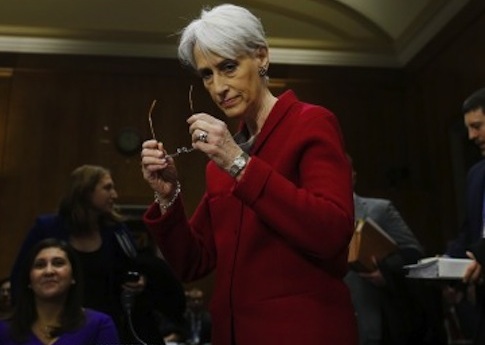 The U.S.'s top nuclear negotiator admitted on Tuesday that Iran could continue developing ballistic missiles under the recently inked nuclear accord meant to scale back Tehran's nuclear program.
Under pressure from the Senate Foreign Relations Committee (SFRC), U.S. negotiator Wendy Sherman conceded that the U.S. failed to "shut down" Iran's ongoing development of ballistic missiles, which have long range capabilities and are the preferred weapon for delivering a nuclear payload.
"It is true that in these first six months we've not shut down all of their production of any ballistic missile that could have anything to do with delivery of a nuclear weapon," Sherman
told
lawmakers during a hearing on the nuclear deal. "But that is indeed something that has to be addressed as part of a comprehensive agreement."
This comprehensive agreement will not be agreed upon for at least six months, Sherman admitted, giving Tehran a lengthy window in which to perfect its weapons systems.
Iran plans to launch three new satellites into space in the coming weeks, according to regional
reports
. The technology used to conduct such a launch is similar to those used for ballistic missiles, leading experts to label Iran's space program a cover for its ballistic missile work.
(Click link below to read more)
READ MORE
Sphere: Related Content