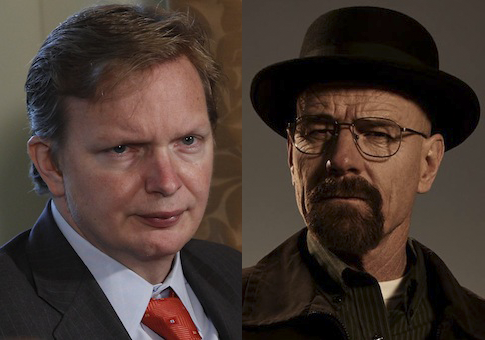 Earlier this week, inside a ballroom at the luxury Mandarin Oriental hotel in D.C., President Obama met with Organizing for America. OFA, as it's called for short, raised $26 million last year, much of it from an assortment of
heirs, heiresses, hedge funders, and Hollywood executives
. OFA is the president's advocacy group, charged with rounding up support for his gun control, immigration, minimum wage, and climate change initiatives. It has not been having much success.
The headline from this week's summit was the president's remark that OFA volunteers are doing "
God's work
." Nothing, though, on who was in the audience during the invitation-only, "
intimate roundtable discussion
" between the president, his 2008 campaign manager David Plouffe, and his 2012 campaign manager Jim Messina. I would like to know who was there. I would like to know who was there because I would like to tell them, as gently as possible, that they are being bilked. Messina is taking their money and building an empire with it.
That is the inescapable conclusion one draws from a close reading of "
The Democrats' Would-Be Karl Rove
," a lacerating and damning investigation by
Politico
reporters Kenneth P. Vogel and Maggie Haberman. Vogel and Haberman relay, in amazing detail, Messina's determined, grasping,
Heisenberg-like
climb up the greasy pole, from college Democrat in Montana, to aide to Senator Max "
I'm no China expert
" Baucus (D., Mont.), to Obama deputy chief of staff, to Obama campaign manager, to wealthy and unscrupulous political consultant. It's not pretty, but it's a living.
And what a living. Not only is Messina chairman of OFA, last month he also became chairman of Priorities USA, the pro-Obama Super PAC famous for the "
Mitt Romney killed my wife
" ad.
(Click link below to read more)
READ MORE
Sphere: Related Content