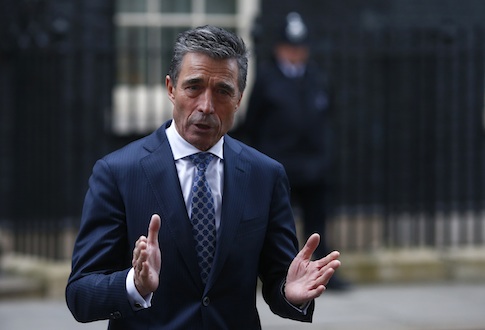 BRUSSELS (Reuters) – NATO criticized Russia on Wednesday for expanding its border deeper into Georgia's breakaway Abkhazia region, a move Moscow has portrayed as a temporary step to expand a security zone around the Sochi Winter Olympics.
"We have noted the recent decision to temporarily extend the so-called border zone of Abkhazia further into Georgian territory without the Georgian government's consent," NATO chief Anders Fogh Rasmussen said.
"We are very concerned about that decision," he told a news conference in Brussels after talks with Georgian Prime Minister Irakli Garibashvili.
Moscow recognized Abkhazia and another rebel Georgian province, South Ossetia, as independent states after a brief war between Russia and Georgia in 2008.
Georgia condemned Russia last month for shifting its boundary with Georgia 11 km (7 miles) deeper into Abkhazia, calling it an "illegal action" that violates Georgian sovereignty.
Russia says it is a temporary step to create a security buffer around the Winter Olympics, which begin on Friday in the city of Sochi, which is close to Abkhazia.
(Click link below to read more)
READ MORE
Sphere: Related Content