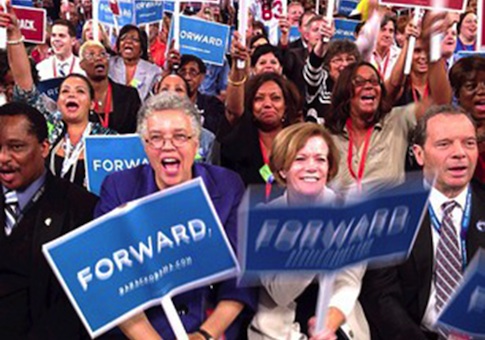 The Center for Responsive Politics (CRP)
released
its list of top all-time donors. It totaled contributions from 1989 to 2012 from PACs and individuals affiliated with the heavy hitter organizations.
CRP designated each of the heavy hitters as Democrat, Republican, or "on the fence," meaning between 40 and 59 percent was donated to each party. In some cases, percentages did not add up to 100 due to third party donations.
None of the heavy hitters in the top 10 were Republican (three organizations in the top 10 were on the fence). A Republican-leaning organization did not make an appearance on the list until number 17.
Here are the top ten biggest political donors:
1. ActBlue
ActBlue is a federally registered political action committee that was launched in 2004. It calls itself "the online clearinghouse for Democratic action."
The group donated $97,192,340 between 1989 and 2012, according to CRP. Ninety-nine percent of its contributions went to Democrats.
(Click link below to read more)
READ MORE
Sphere: Related Content