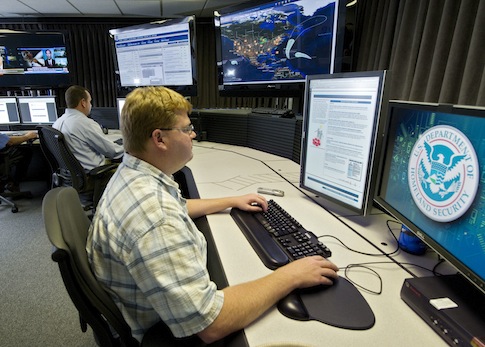 A new report by Sen. Tom Coburn (R., Okla.) details widespread cybersecurity breaches in the federal government, despite billions in spending to secure the nation's most sensitive information.
The
report
, released on Tuesday, found that approximately 40 percent of breaches go undetected, and highlighted "serious vulnerabilities in the government's efforts to protect its own civilian computers and networks."
"In the past few years, we have seen significant breaches in cybersecurity which could affect critical U.S. infrastructure," the report said. "Data on the nation's weakest dams, including those which could kill Americans if they failed, were stolen by a malicious intruder. Nuclear plants' confidential cybersecurity plans have been left unprotected. Blueprints for the technology undergirding the New York Stock Exchange were exposed to hackers."
Nearly every agency has been attacked, including the Departments of Homeland Security, Justice, Defense, State, Labor, Energy, and Commerce. NASA, the EPA, the FDA, the U.S. Copyright Office, and the National Weather Service have also been hacked or had personal information stolen.
In one example, hackers breached the national Emergency Broadcast System in February 2013 to broadcast "zombie attack warnings" in several midwestern states.
(Click link below to read more)
READ MORE
Sphere: Related Content