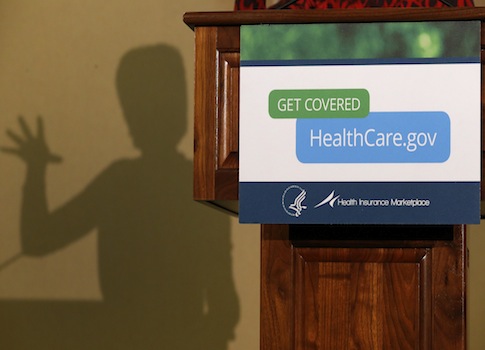 Software developed in the former Soviet state of Belarus is part of networks used by U.S. medical and insurance companies that are now part of President Barack Obama's health care reform program, according to a senior official of a government technology park in Minsk.
However, Alexander Martinkevich, deputy director of Belarus' High Technologies Park (HTP), said no Belarusian software companies took part in developing the Healthcare.gov system. "If we did, it would work from the first day of its launch," Martinkevich said in an email.
The comments by the Belarusian official contradict statements by Obama administration officials who have said no foreign software companies took part in developing the Healthcare.gov network.
The system was developed at a cost of more than $400 million, and it was plagued with functionality problems since the online launch Oct. 1. The software links some 300 U.S. insurance and health care providers to the federal government and an estimated 3 million Americans who have signed up for Obamacare online since Oct. 1.
Security concerns about foreign software and possibly malicious code from Belarus were raised inside the U.S. government last month. The Minsk government is viewed as an anti-U.S. dictatorship and a close ally of Russia. In February 2013, a security-monitoring firm detected the diversion of large amounts of U.S. Internet traffic to Belarus, compounding cyber attack worries from that country.
(Click link below to read more)
READ MORE
Sphere: Related Content