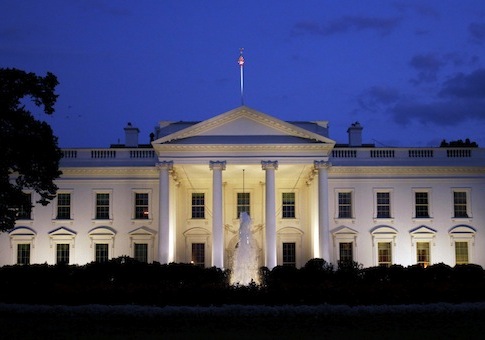 The White House says that it will not interfere with Iran's rising oil sales, despite a
recent uptick
that experts say is providing Tehran with billions in revenue.
Exports of Iranian crude oil jumped to 1.32 million barrels in January, up from December's high of 1.06 million barrels, according to data from the International Energy Agency.
While the increase caused concern among some experts who worry that economic sanctions on Iran are collapsing, the White House appeared unfazed by the latest export data and promised to continue pausing its efforts to reduce these sales.
The Obama administration has said that Iran would receive no more than $7 billion in sanctions relief under the recently signed interim nuclear deal. However, experts say that the rise in oil exports and other economic spikes will give Iran "well more than $20 billion."
"Under the Joint Plan of Action, the United States will 'pause efforts to further reduce Iran's crude oil sales, enabling Iran's current customers to purchase their current average amounts of crude oil,'" White House National Security Council (NSC) spokesman Caitlin Hayden told the
Washington Free Beacon
when asked about Iran's growing exports.
The administration had initially
promised
that "Iran's oil exports will remain steady at their current level of around 1 million barrels per day."
Hayden said the recent spike in exports would even out during the next few months.
(Click link below to read more)
READ MORE
Sphere: Related Content