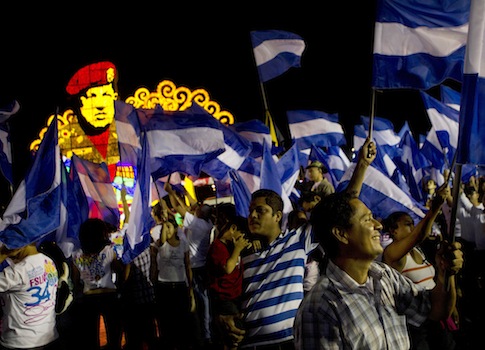 The Obama administration's tacit policy of disengagement in Latin America has emboldened U.S. adversaries to gain a foothold in the region, experts said at a congressional hearing on Tuesday.
Rep. Matt Salmon (R., Ariz.), chairman of the House Foreign Affairs subcommittee on the Western Hemisphere, said in an opening statement at the
hearing
that the administration lacks a "strategic vision" for the region.
"When I mentioned my concerns to Secretary [of State John] Kerry [at a recent hearing], he pontificated about the environment in the Pacific Islands and a typhoon in the Philippines—further making my point about the administration's lack of strategy for the Western Hemisphere," he said.
Salmon added that U.S. officials should push for better environmental policies in the region, but not to the neglect of commercial and security interests.
"That's prudent and smart, but to the scale of priorities—when we're looking at people being killed on the streets in Venezuela and arms smuggled by Cuba into North Korea—on the relative scale of what are our priorities, are we really focusing our attention on what really matters?" he said.
U.S. funding for initiatives in Latin America has declined in recent years, particularly for joint
security
cooperation such as counternarcotics.
(Click link below to read more)
READ MORE
Sphere: Related Content